Below is a cool time lapse video (And Photos!) Hampden-Sydney Students made of their first day here in the Dominican Republic. This video shows the guys from Hampden-Sydney working on a church in La Romana. The highlight of the video is the guys pouring several headers for the roof support of the church. This has been designed to be able to support the weight of a concrete roof, but will be a steel roof for an interim period.
This expedition consists of a group of 18 that includes the HSC Dean of Students, current student leaders, and several alumni as well as Ben 'Old Man' Mathes and Pui. The afternoon included preparing the pulpit foundation, electrical wiring, and preparing the back yard of the church. Tomorrow should see the pouring the pulpit floor, more wiring, and more header pouring.
More to come!
NOTE: There is no sound on this video, so don't adjust your speakers!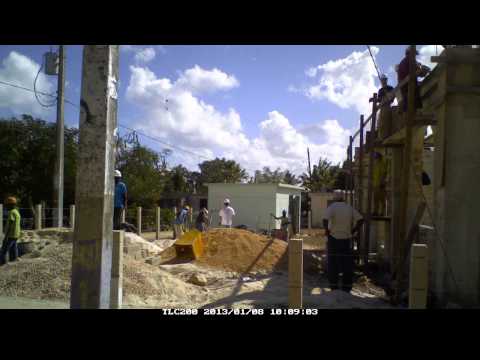 Photo Gallery:
Related Posts: