Melissa and I have been on the go, really since I got home from Congo in June. Not long after my return, the Mattresses for Congo fundraising effort began. In early July, when it became clear that $25,000.00 wasn't going to be enough to purchase and deliver 375 mattresses, the goal was increased to raise $50,000.00 by Christmas. As of this writing, a total of $42,875.00 has been raised! This despite my attention being diverted to my new granddaughter, Lucy, and a mission trip to Vietnam in September. It's clear that my role in this effort is a small one.
Last week Melissa and I had the opportunity to travel to Newark, Delaware to attend the Presbyterian Church (USA) Congo Mission Network annual conference. I was honored to be given the opportunity to address those in attendance to tell them about Mattresses for Congo. Earlier that day, at noon, I was walking around with my camera taking photos and a man, who turned out to be a PCUSA missionary in Africa asked me about my camera gear. He had one of the MFC brochures that I'd distributed on the table where he was sitting and I told him I was the mattress guy. We started talking about the mattress project and I learned he is involved in healthcare in Sudan, Ethiopia, Uganda, Zambia and Cameroon. He went on to tell me, "I know some other hospitals where they need mattresses." So perhaps Mattresses for Congo is about to become Mattresses for Africa, or perhaps Mattresses Without Borders as someone else suggested.
If you are interested in watching my presentation at the conference last week, click on the video below: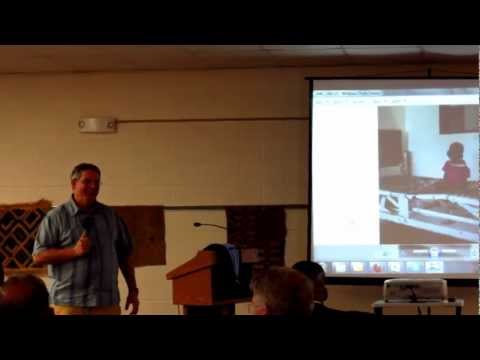 And by the way, what they say is true, the video camera does add fifty pounds.
Finally, in closing, several folks have asked me about including Mattresses for Congo in their church's holiday Alternative Gift Market. If your church might be interested in doing this, let me know and I will forward brochures, gift cards, etc, to help.
Thanks again for your prayers and support!
Chas
Link to Mattresses For Congo Brochure
Related Posts: